Hey lovers! Thanks for coming by our site!
Fritz and I a re busy working on our new songs, more hot 'n' steamy lovelicious tracks:P As U can probably tell, loooove is our favorite subject and we like to spread a little around:-)
So here's some cyberlove coming ur way!
xoxo Chanson xoxo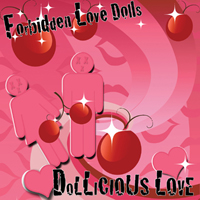 You can get our first EP "Dollicious Love" on iTunes now!
Hmmm, we're not sure what to call our next lovelicious release...
BUY ON iTUNES!